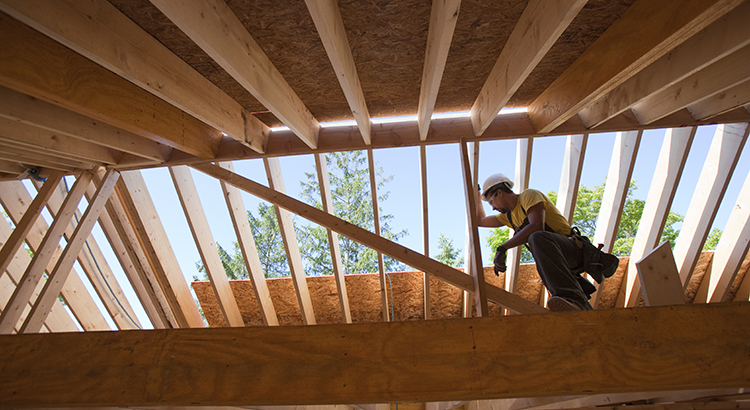 Do you want to sell your house, but hesitate because you're worried you won't be able to find your next home in today's market? You're not alone, but there's some good news that may ease your worries. New home construction is up and is becoming an increasingly significant part of the housing inventory.
That means when you go to put your house on the market this summer, considering newly built homes is crucial for expanding the options you'll have for your next move.
Near-Record Percentage of New Home Inventory
Newly built homes today make up a near-record percentage of the total number of homes available for sale (see graph below):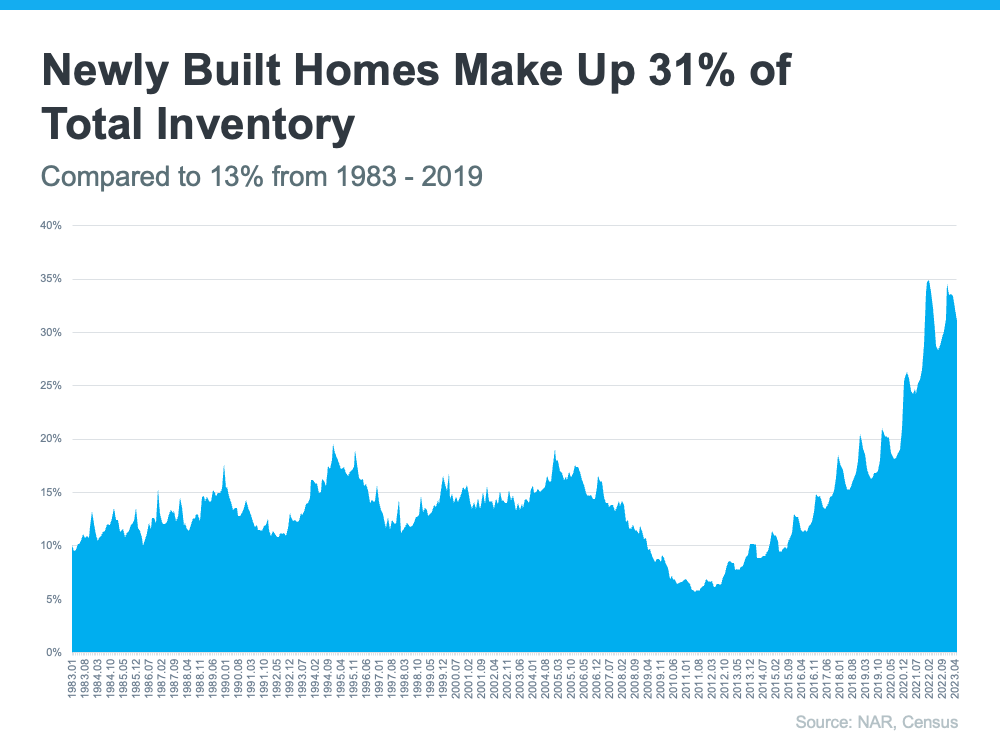 In fact, as the data shows, newly built homes now make up 31% of the total for-sale inventory. Over the past couple of decades, newly built homes made up an average of only around 13% of total housing inventory from 1983 to 2019.
That means the percentage of the total available homes that are newly built is over two times higher than the norm.
Why This Matters to You
Overall, the supply of homes for sale is still low. And when there's limited supply, it's crucial to explore all of your available choices. New-home construction has emerged as a game changer with increasing inventory. Not to mention, recent data shows it's gaining even more momentum as more newly built homes are underway and will be coming to the market in the months ahead.
Robert Dietz, Chief Economist at the National Association of Home Builders (NAHB), highlights the importance of newly built homes for those looking to buy in today's housing market. Dietz states:
"With limited available housing inventory, new construction will continue to be a significant part of prospective buyers' search in the quarters ahead."
Don't overlook this growing market segment and risk missing out on great opportunities to find your ideal home. Since new home construction accounts for roughly 31% of total for sale inventory, you could be cutting nearly one in three options from your search if you don't consider newly built homes.
If you're looking to make a move, a local real estate agent can help you sell your current house and explore newly built options in your area. They have the expertise you need to handle both sides of the process so you can move out of your current house and into your brand-new dream home.
Bottom Line
Now's the time to sell your house and take advantage of the momentum that's building in new home construction. Let's connect so you have a guide throughout the selling and buying process. Together, we can make your transition to a newly built home a reality.
Check out our website to get more information on buying, selling, and investing in real estate. Please click Hornburg Real Estate Group or call us at (817) 264-7087 or (214) 810-4553