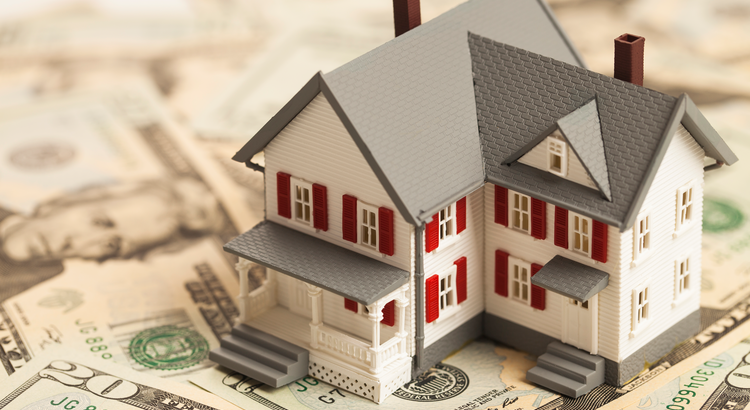 If you're considering buying a home or selling your current one to find something that better suits your needs, you may have questions about what's happening with home prices today. Here's what you need to know.
There's still a lot of confusion and misinformation out there. So, no matter what you may have heard, the national data shows they've actually been climbing again (see graphs below):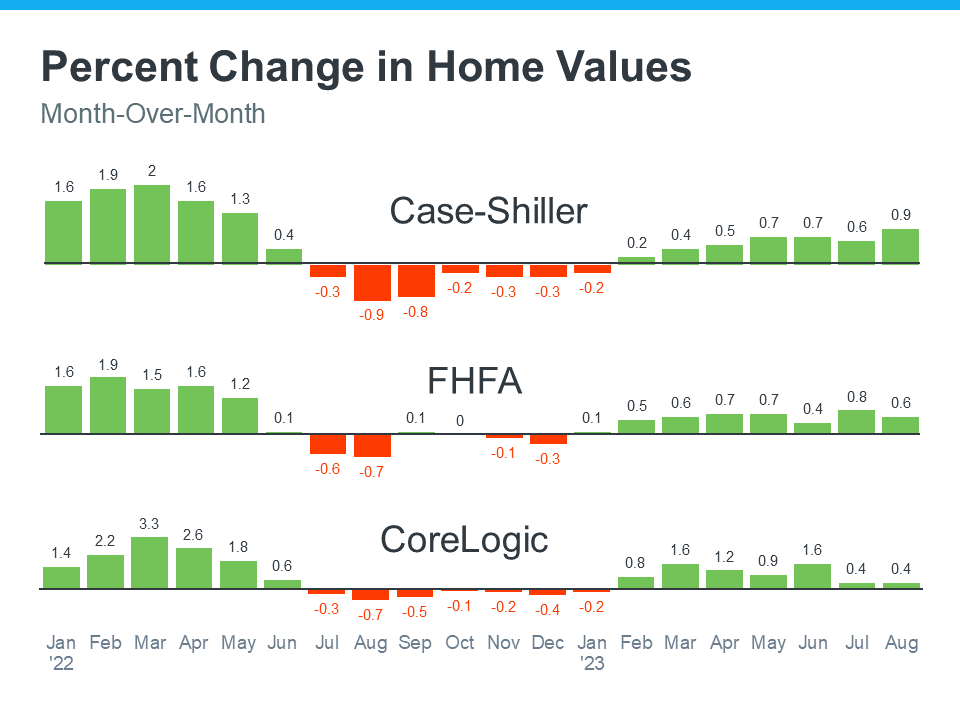 As you can see, in the first half of 2022, home prices went way up. Those increases were dramatic and unsustainable. So, in the second half of 2022, prices adjusted. Those dips were small and didn't last very long. Still, the news made a big deal about these slight declines, which may have made you worry.
But what's important to know is that, in 2023, prices are going up again, and this time it's at a more normal pace. The fact that all three reports now show more typical price increases this year is good news for the housing market.
Home Prices Are Rising Across the Top Cities in the U.S.
After seeing steady home price growth at the national level for the last several months, you may wonder if prices are going up in your local area, too. Know this: while this will vary from one area to the next, home prices are appreciating in these top cities Case-Shiller reports on in their monthly price index (see chart below):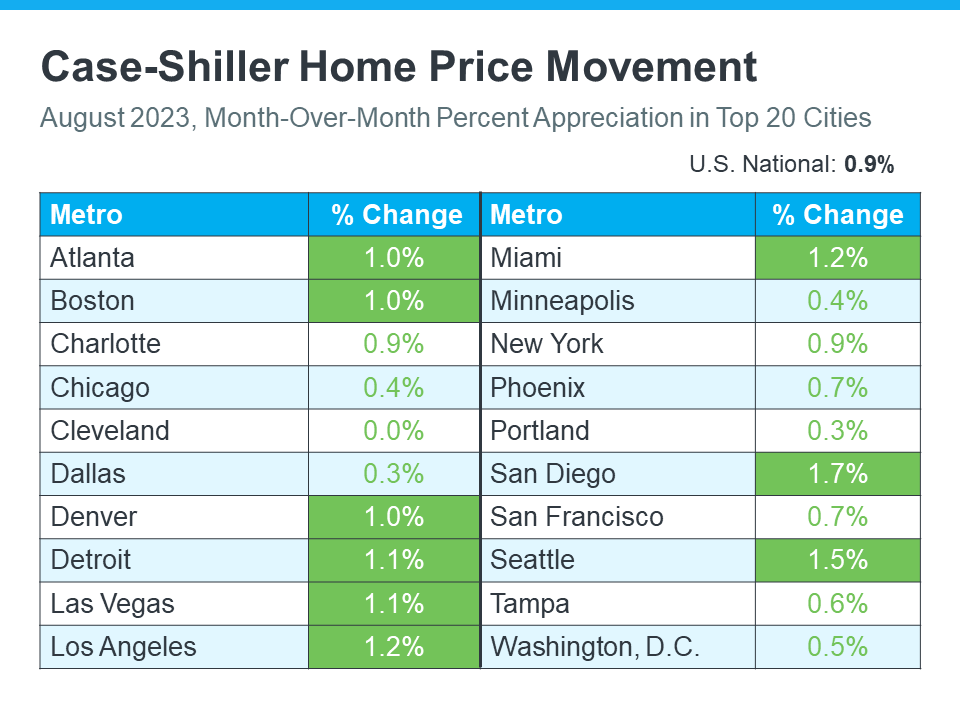 That's why so many experts are able to forecast home prices will end the year in the positive and continue going up in 2024.
Here's How This Affects You
For Buyers: If you've been waiting to buy a home because you were concerned it might lose value, the fact that home prices are going up should ease your worries. Buying a home before prices climb higher can be a smart move since home values typically appreciate over time.
For Sellers: If you've been postponing selling your house because you were worried about how changing home prices would affect its value, now might be a good time to work with a real estate agent to put your house on the market. You don't have to wait any longer because the data shows home prices are in your favor.
Bottom Line
If you delayed moving because you were concerned home prices would drop, don't worry – the numbers show they're going up nationally. To better understand how home prices are changing in your local area, let's connect.
Check out our website to get more information on buying, selling, and investing in real estate. Please click Hornburg Real Estate Group or call us at (817) 264-7087 or (214) 810-4553