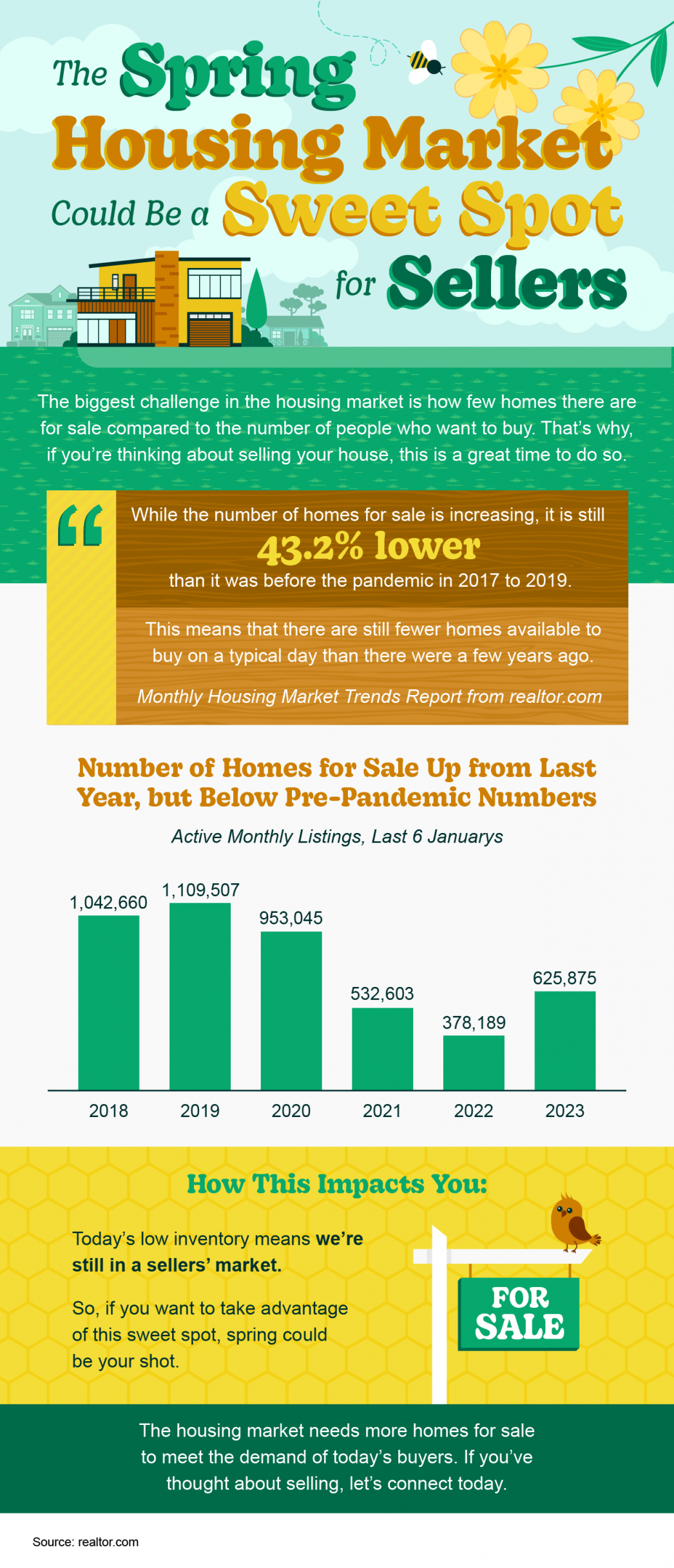 Some Highlights
The biggest challenge in the housing market is how few houses there are for sale compared to the number of people who want to buy.
The number of homes for sale is up from last year but below pre-pandemic numbers, and that means we're still in a sellers' market.
The housing market needs more homes for sale to meet the demand of today's buyers. If you've thought about selling, let's connect today.
Check out our website to get more information on buying, selling, and investing in real estate. Please click Hornburg Real Estate Group or call us at (817) 264-7087 or (214) 810-4553