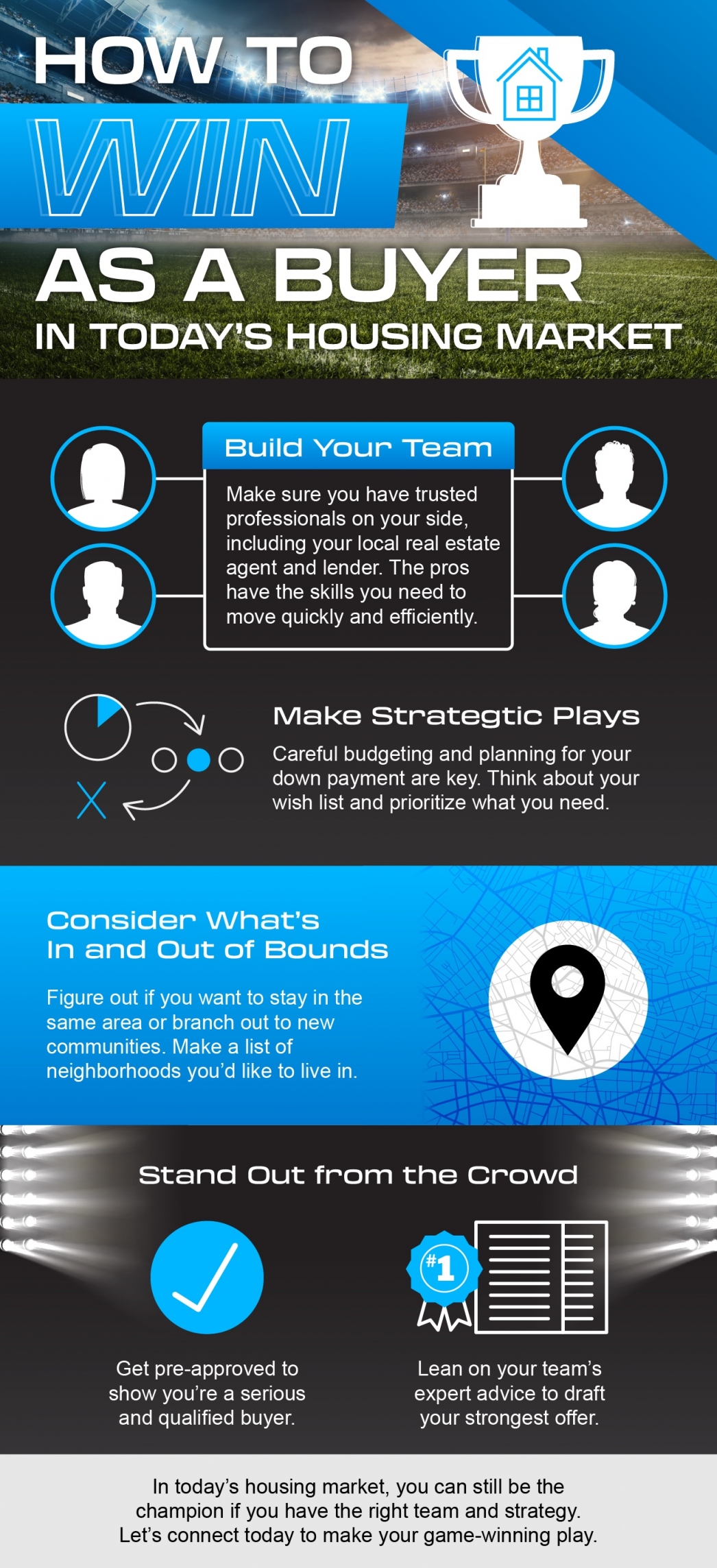 Some Highlights
In today's housing market, you can still be the champion if you have the right team and strategy.
To win as a buyer, you need to build your team, make strategic plays, consider what's in and out of bounds, and stand out from the crowd.
Let's connect today to make your game-winning play.
Check out our website to get more information on buying, selling, and investing in real estate. Please click Hornburg Real Estate Group or call us at (817) 264-7087 or (214) 810-4553